Introduction
A delimiter is a character that separates a string of text, such as a comma, semicolon, pipe or tab. To allow for files with various delimiters to be uploaded to the platform, we have updated the Import process to allow the delimiter to be selected. This will indicate which delimiter the platform should use to read the file correctly.
You will also be able to download the template form with a specific delimiter, if this is selected prior to downloading the template.
Configuration
1. Within your campaign, navigate to the Leads page and click Import.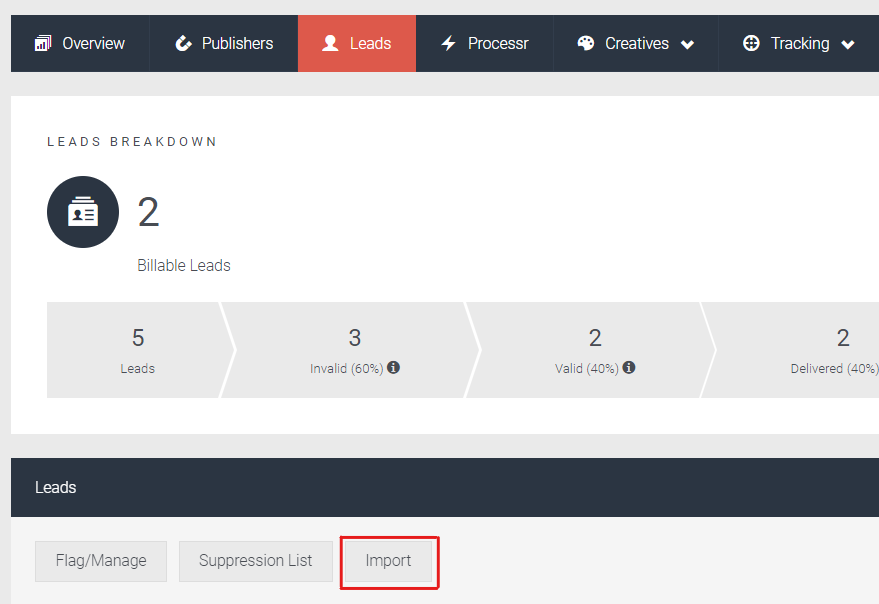 2. Select your form in the dropdown box, then select the CSV delimiter that your file is using.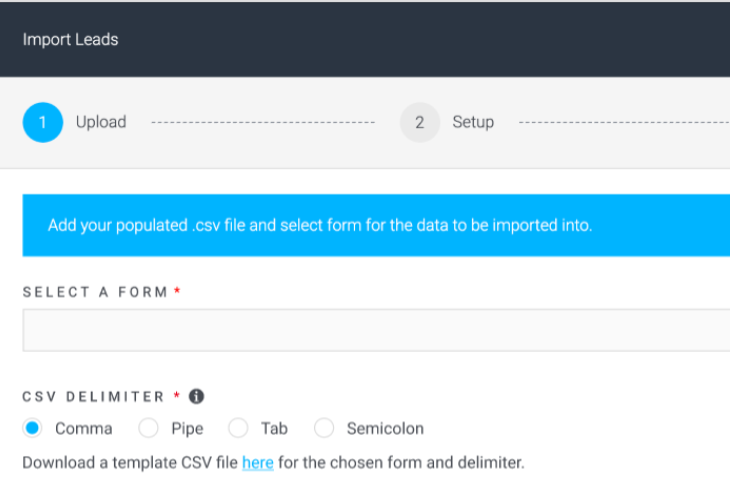 The comma option will be selected by default, as this is most commonly used.
3. Once the delimiter has been selected, upload your CSV file. You can then continue with the Import process as normal.