Setup Process
1. Once logged in, go to the Live Leads section on the left-hand side.

2. Click View next to the lead you want to add data to.
Please note: The lead must be valid and delivered in order to add data to it.

3. Click View again. Within the lead details there is an Add Lead Data button.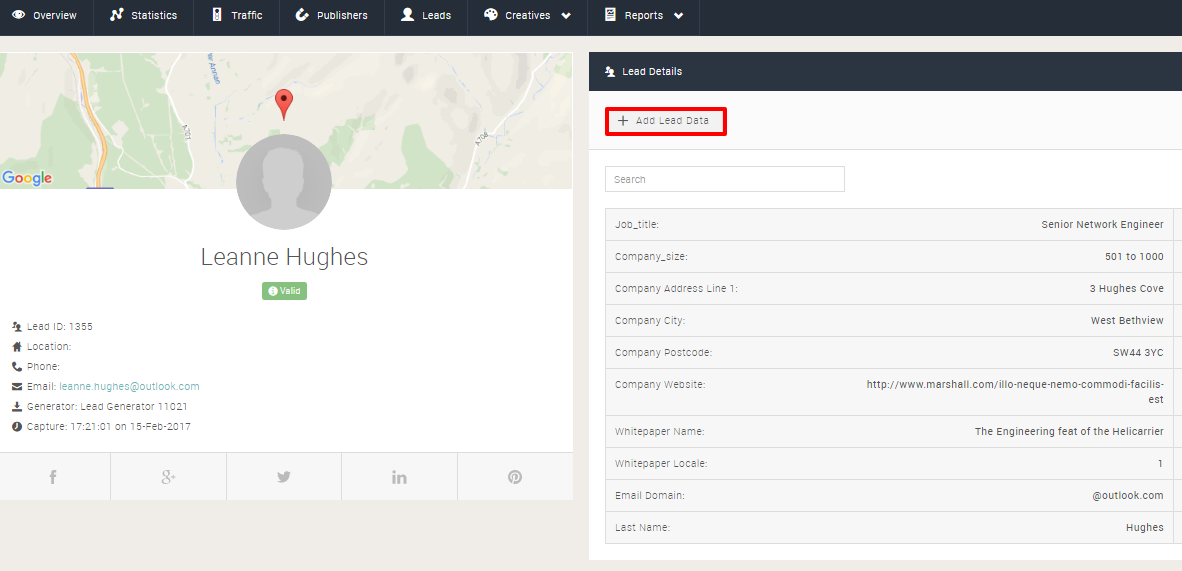 4. In each field, enter the values you would like to append to the lead, then click Save.