When validating and routing a lead you can decide which integration or route that the lead will be sent through to be delivered to the client.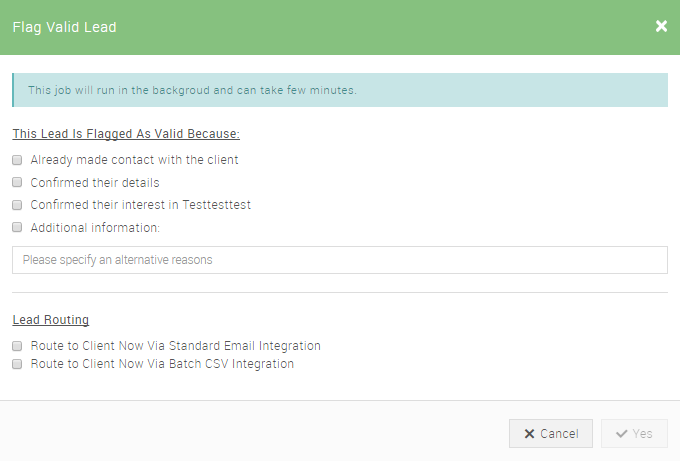 How to
1. Select the lead or leads to be validated and select Mark Valid.
2. Select the reason for validating the lead and the route to send the lead.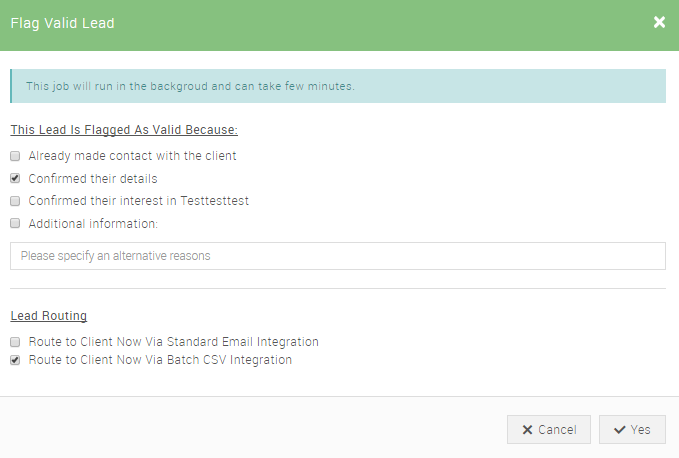 3. Finally, click Yes.