Introduction
As part of our Value Transforms functionality, we offer the ability to change a string to either uppercase or lowercase, as per your requirements.
Advanced Value Transforms and Manipulations is an extension of the value transform process that allows you to manage, edit and transform data efficiently and for unique cases. Please click here to view the article on creating a simple Value Transform.

This section focuses on the casing function, which allows you to automatically convert data into uppercase or lowercase.
Setup Process
1. Within a campaign, click the Admin menu and select Value Transforms.


2. Enable Value Transforms by using the toggle.

3. On this page, select Add.

4. Here, you'll need to fill out each field:
Label: A name for the Value Transform
Original Fieldname: the field you are looking to reformat
New Fieldname: the field we will store your reformatted value in
Order: This will dictate when this Value Transform should run, in relation to any other transformations set up in the campaign. By default this is 0, meaning that it will run first. Increasing the order changes when it will run.

5. You will need to select Manipulate. This will give you a type dropdown, where you can select To Uppercase or To Lowercase, depending on your needs.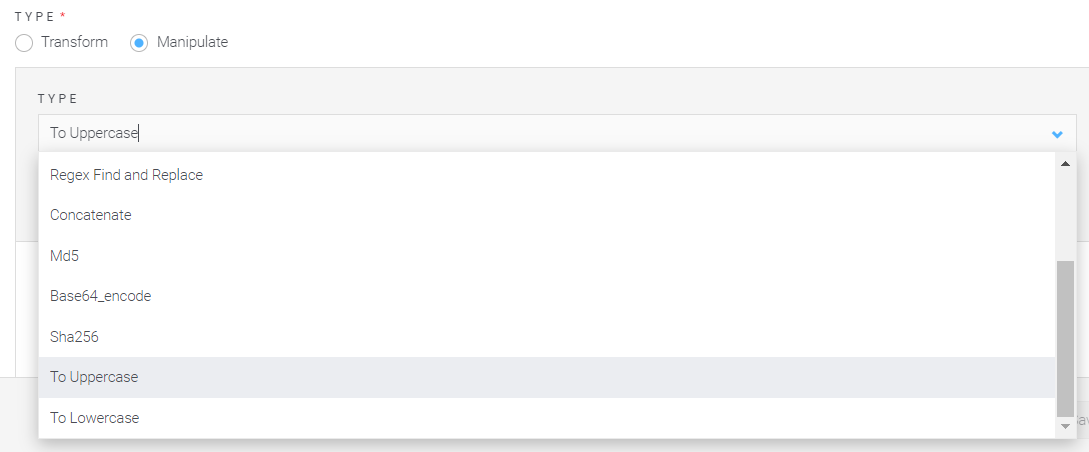 6. Once selected, click Add. You'll be able to use the Preview at the bottom to check that it reformats as intended: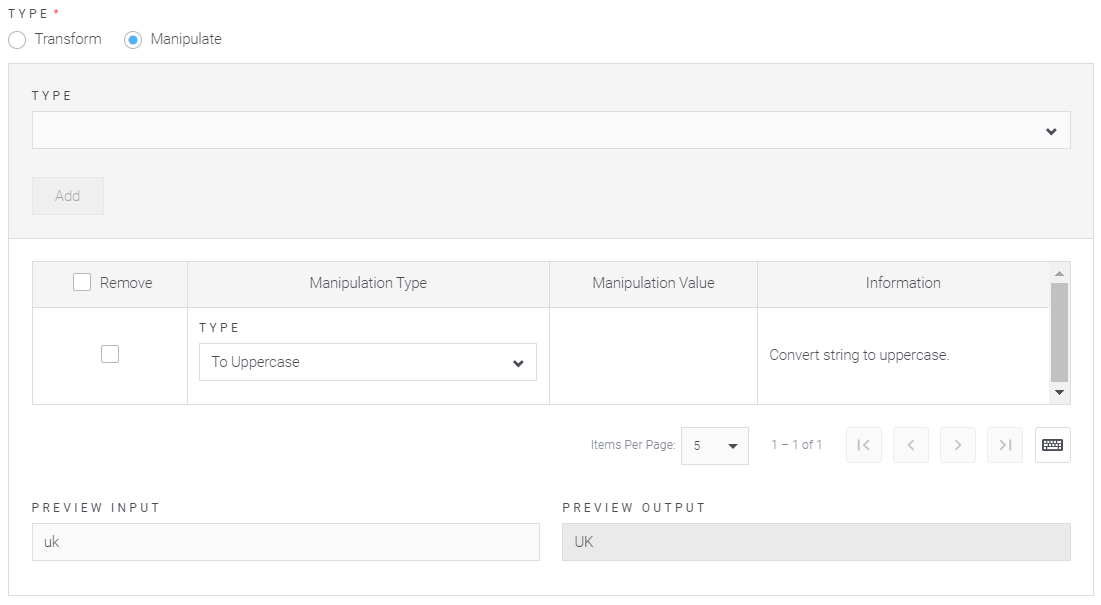 7. Click Save.