Introduction
The Advertiser Report User is a permission type in the Convertr platform that allows the end client to log into the platform and have access to a range of features.
These features include:
- Access to the platform
- View their campaigns
- Edit account details
- Add private Validation Lists
- Export their billable leads
Dashboard
When logging in, the Advertiser Report User will be able to view all of their campaigns. These are divided by the Active and Inactive tabs, depending on their status.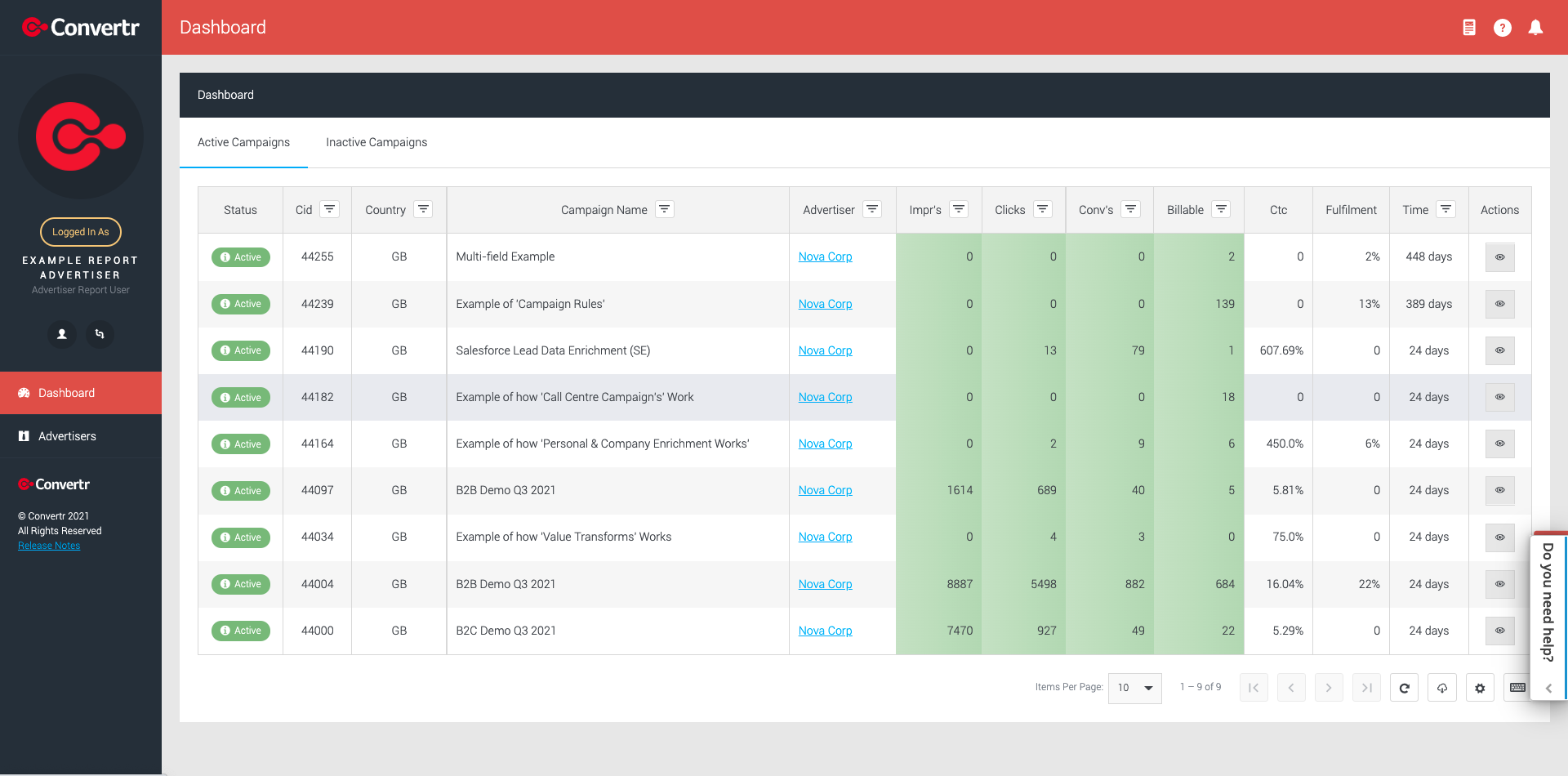 Advertisers
Users can be given visibility of one or more Advertisers, and the campaigns that fall under these Advertisers. They are able to edit the Advertiser details if any information changes.

Advertiser Report Users can also add Validation Lists at an Advertiser level, and have the option to make these private if required.

Reports
Advertiser Report Users are able to pull Lead Export reports on each campaign. This can be done by clicking Export Leads in the Actions column beside a campaign on the Dashboard.
This will open the Export Filter, where the start and end dates of the report can be configured, as well as the fieldnames that are required. If regular reports are required, the settings can be saved as a template, so future reports can be pulled with ease.
Note - only data for leads that are billable to the Advertiser will be visible to the user. All other leads will have data masking applied.