Overview
This job acts as a mandatory lookup to confirm that the field is present on the lead and that its passes the required values set within the job.
Configuration
requiredField: In the left column, enter and map the a field. In the right column, enter the value that will be required.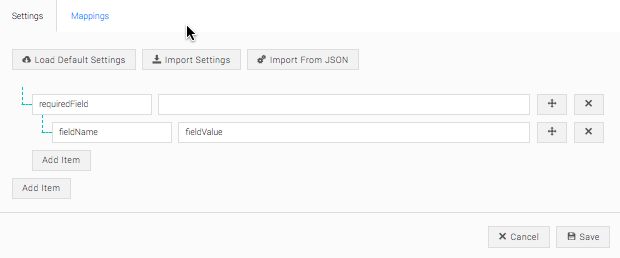 Use Case
The Required Value Check can be used to ensure that a particular value is passed through a lead. For instance, if the campaign is integrating into Eloqua, the EloquasiteID (a mandatory field for all Eloqua integration) can be placed into this field to ensure that it passes through successfully.