Setup Process

1. Log into the platform and click Agencies in the left hand menu.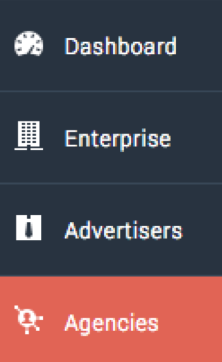 2. Identify your agency and click View.

3. Select Agency Advertisers.

4. Click Associate Advertiser.

5. To select individual advertisers, click and drag the advertiser from the right column to the left. To select all advertisers, select the Add All button. Finally select Save.