Overview
You can create a campaign from your Advertiser Default settings at the click of a couple of buttons.
Campaign default settings are setup at an Advertiser level. This means that default settings are set per advertiser.
1. Once you have logged onto the platform, select Advertisers.
2. Select Add a New Advertiser or View next to your chosen advertiser. Ensure that the advertiser you create or select has IO management disabled, as if campaigns are already created with IO management enabled then you cannot switch it off.

i. Add A New Advertiser
When creating a new Advertiser, ensure that the IO Management is not in use by selecting NO under the Use IO Management setting.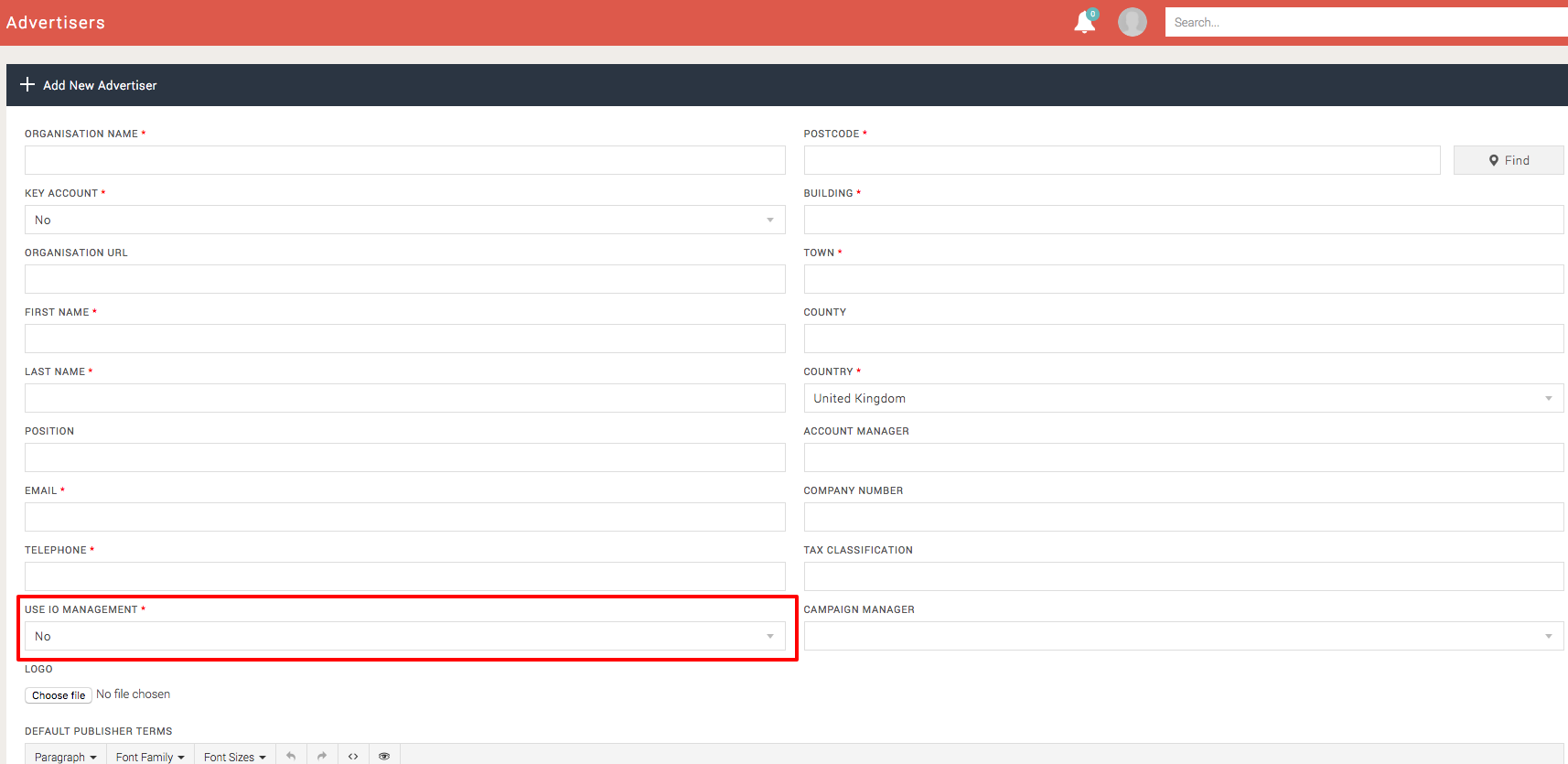 ii. View Existing Advertiser
When selecting an existing advertiser, ensure that IO Management is not in use.
3. Next, select the Default Value Settings tab.

4. The option to create a Quick Campaign has been greyed out. Only once you have filled in the mandatory fields and selected save, will this option become available.
The mandatory fields that need to be filled out for a Quick Campaign are:
Performance Model
Sector
Default Publisher rate

i. Performance Model = Lead Generation - Full Service Media
ii. Sector = B2B or B2C
iii. Default Publisher Rate = set the required default publisher rate.

5. Once you have filled in the three main points, click Save. A pop-up message will appear notifying you that the default values have been saved.

6. The option to create a Quick Campaign will become available.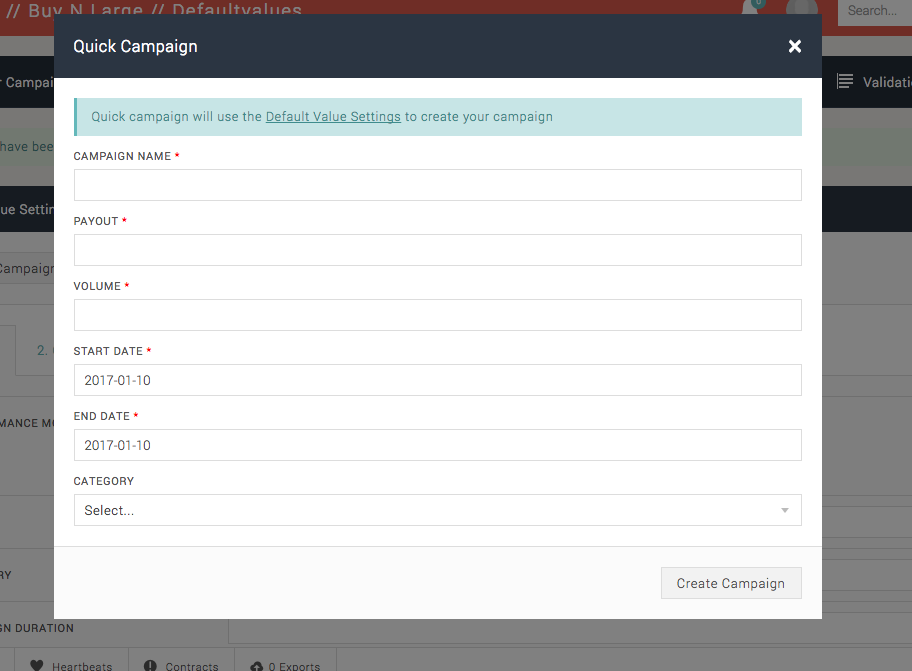 7. Once you have completed that above, and clicked Create Campaign, this will then create the Campaign.