Creating a Template Landing Page

Within your campaign, navigate to the Creatives tab and select Landing Pages. This page allows various landing page creation methods, along with the listing table containing all landing pages on this campaign. To begin, click Template Landing Page.
Template Landing Page Settings
Template landing pages allow you to create a simple landing page through basic settings and customisation. A number of templates are available to choose from, and a simple user interface allows you to change colours and upload images.
A number of options are shown for page customisation:

Page title

The page title that will appear in the landing page listing

Slug

Friendly URL name for your landing page

Select form

Choose a form to embed into your landing page

Type

Creating a standard landing page will prompt the option to also create a tracking link, while selecting Whitepaper will not create a tracking link.

Status

Label the landing page as active or inactive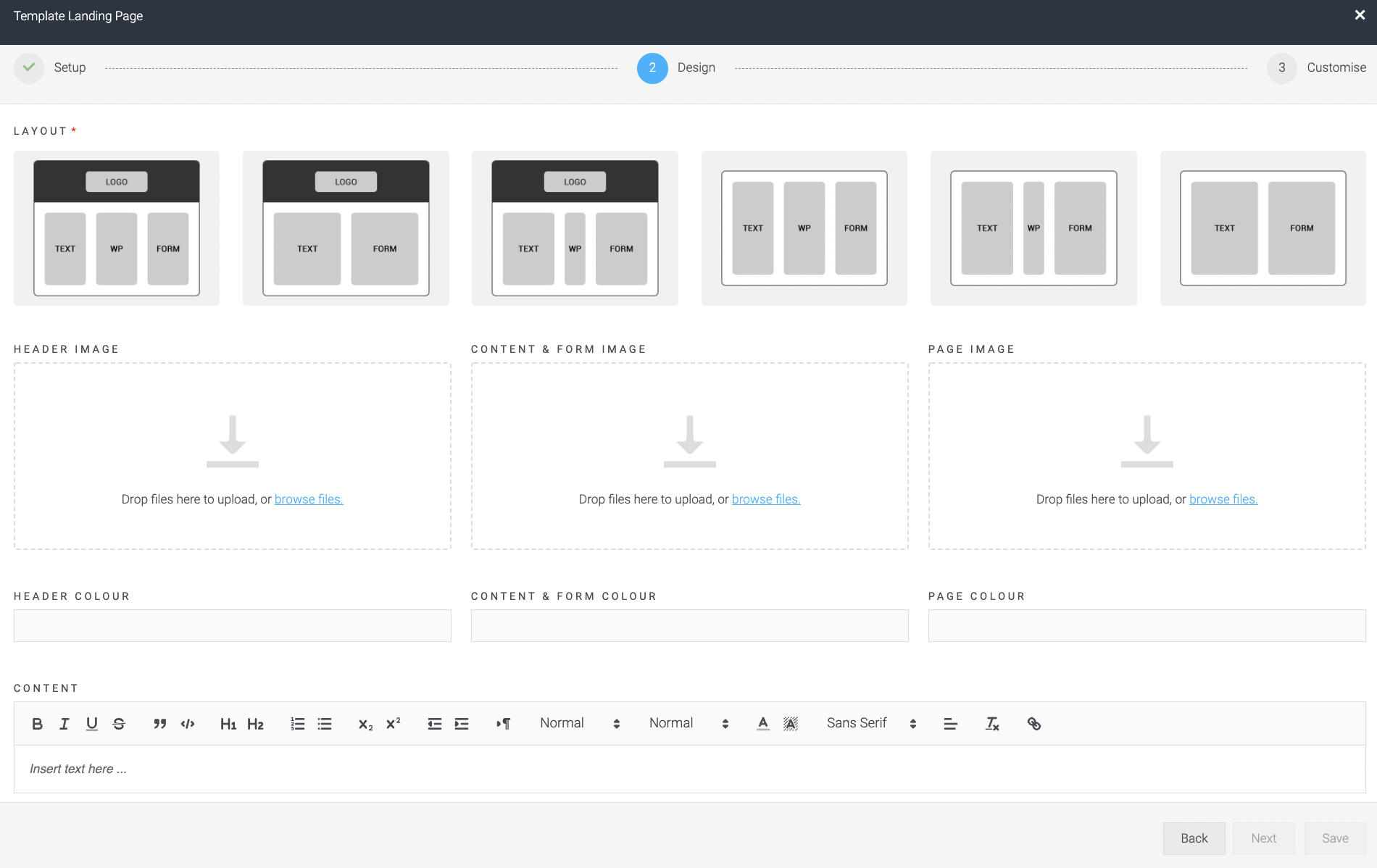 Layout

Choose from a number of landing page layouts

Image uploads

Upload images/logos to your template landing page

Colours

Change the colours for the header, form, and page sections (background images will override these)

Content

Any additional descriptive text can be placed in this section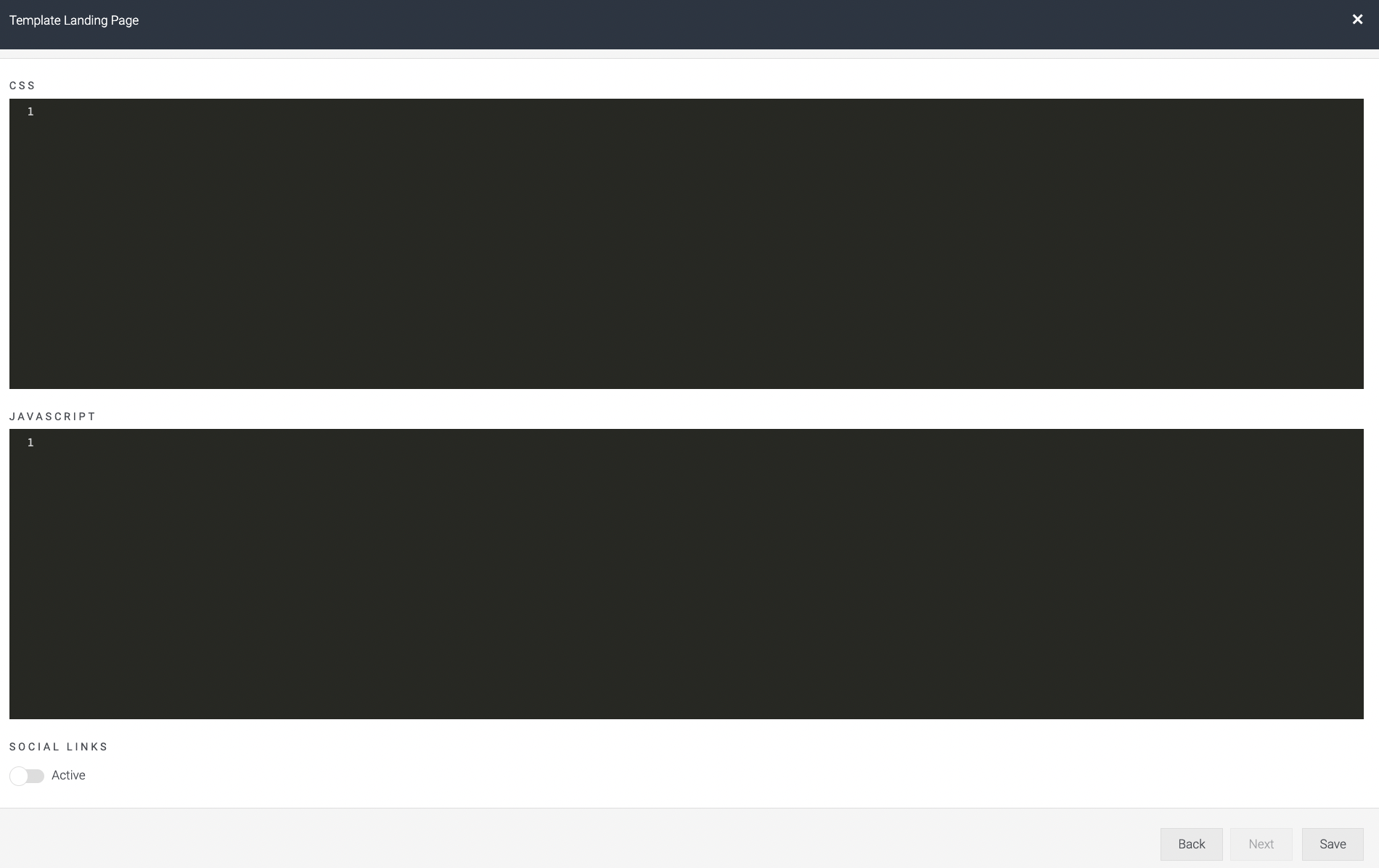 CSS

Allows editing/overriding CSS of the landing page template