Introduction
The Convertr Support team are here to help with any platform issues or questions. The following document will take you through how to submit a question or issue through our Ticketing System.
Support Ticket Process
1. Within the platform, select the ? icon from the bar at the top of the page.

2. Select 'Contact Support' from the dropdown list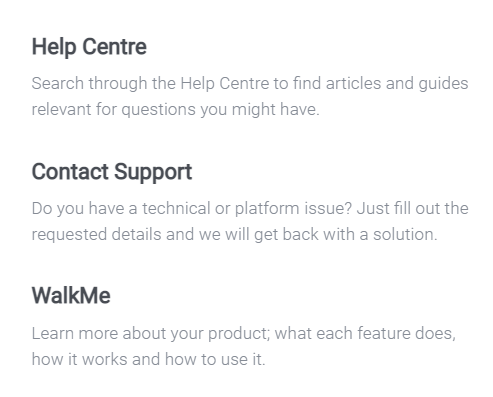 3. Select Contact Us from the bottom right hand corner of the modal.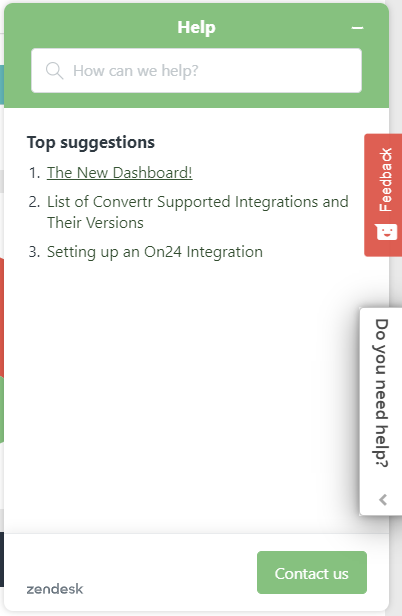 4. The widget will update to allow you to submit your ticket. There are a number of fields which are outlined below:
i. Include your name and email address. This will be used to reply to your query.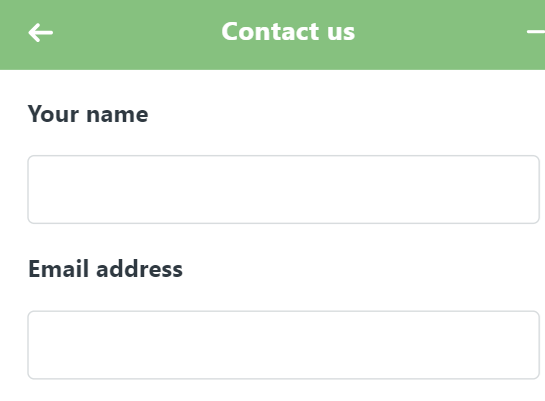 ii. Select the severity of your issue.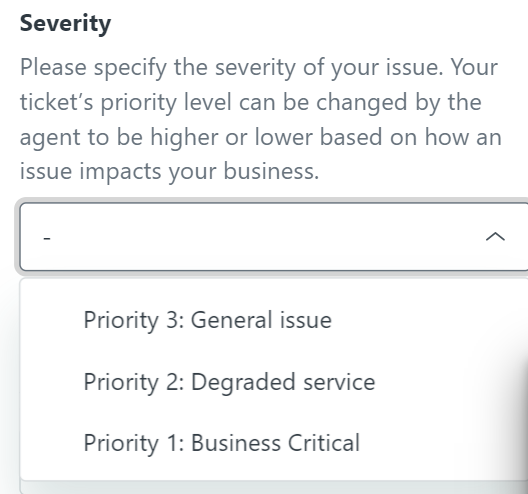 The Priority Levels are defined as below, which adhere to the Convertr SLAs:
Priority 3, General Issue: Includes product questions, feature requests and development issues. Any ticket that is not an issue that has resulted from a problem with the platform not working as expected.
Priority 2, Degraded service: Includes intermittent issues and reduced quality of service. A workaround may be available. Does not include development issues or problems in staging environments.
Priority 1, Business critical: Represents a complete loss of service or a significant feature that is completely unavailable, and no workaround exists.
The Support team may upgrade or downgrade the priority of your ticket depending on the issue. If you have any questions about the priority levels, contact your CSM.
iii. Include the URL of the platform or page where you are experiencing the issue. This will be the URL of the page that you're submitting the ticket from, and will be in the format of [enterprise].cvtr.io.

iv. If applicable, include the campaign ID (CID) and any affected lead IDs. If not applicable, please enter 'N/A'.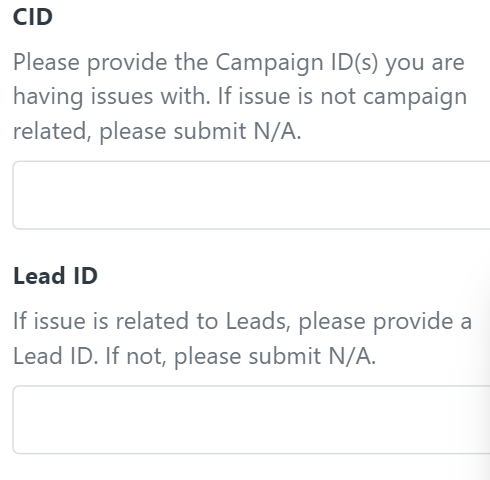 v. Describe your issue in the 'How can we help you' text box. You can attach up to five files if necessary.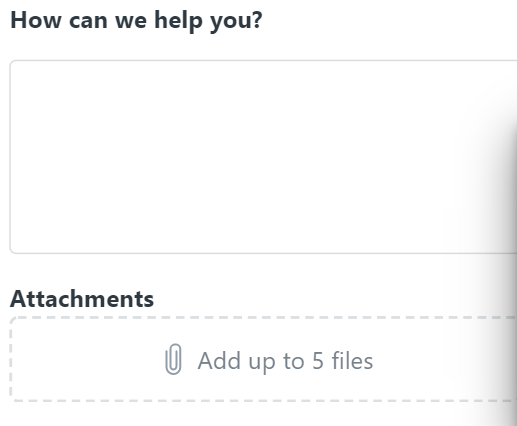 Once you hit Send, your request will be processed.
The widget is also available within this Help Centre by clicking Help at the bottom right of the page: