What is Systems and Campaign Auditing?
Systems and Campaign Auditing allows the platform to track every change and ensure all changes are accounted for, this is especially important with PII data.
How does this work on the Convertr Platform?
Convertr's comprehensive audit of interactions ensures every change is tracked and accounted for. This helps support best practices and uphold user accountability on the platform. It's also particularly useful when modifications are made to Personally Identifiable Information (PII).
A Guide to the System Audit Log
It clearly shows:
What action was taken
Where the action took place
The exact time and date it happened
Which user account carried out the action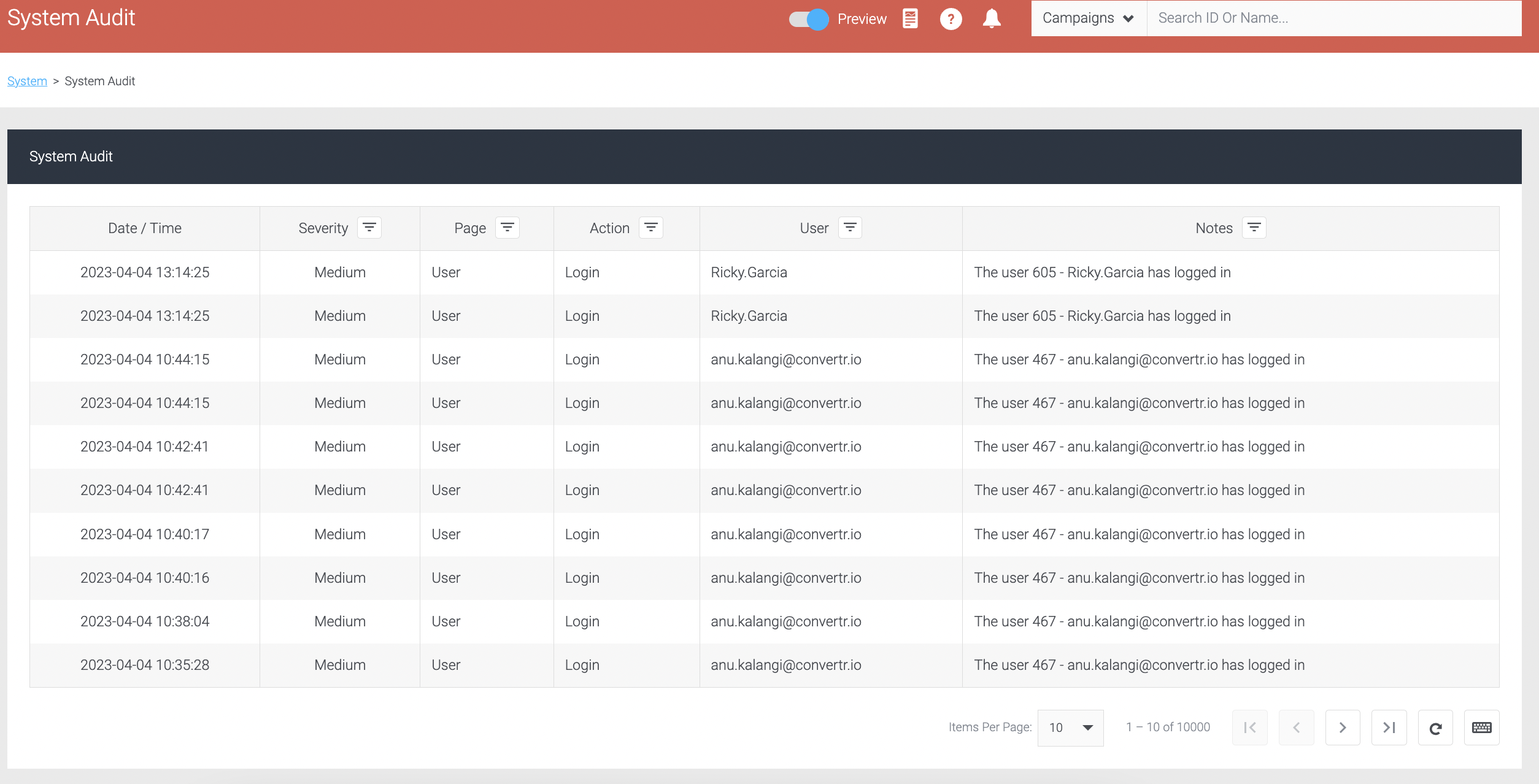 How it Works

How it Helps

All events and actions within the platform are added to an audit.
This includes importing of leads from a publisher to exporting data via the report builder. All actions are logged with a time stamp and the key information.

Accountability and governance: GDPR promotes measures that help maintain accountability, governance and working with transparency.
Convertr supports this by providing Admins and Super Admin users with access to the Audit Log; effectively creating a clear paper trail to track and trace all changes to the platform and the data within it, as well as demonstrating each user's responsibility for those changes.
Accessing the System Audit Log
All Admins and Super Admins have access to the system Audit Log in the sidebar. You can find it under the System Audit section of the System tab.

Accessing the Campaign Audit Log
All Admins and Super Admins have access to a campaign's Audit Log. You can find it by selecting a campaign and clicking into the Audit section of the Admin tab.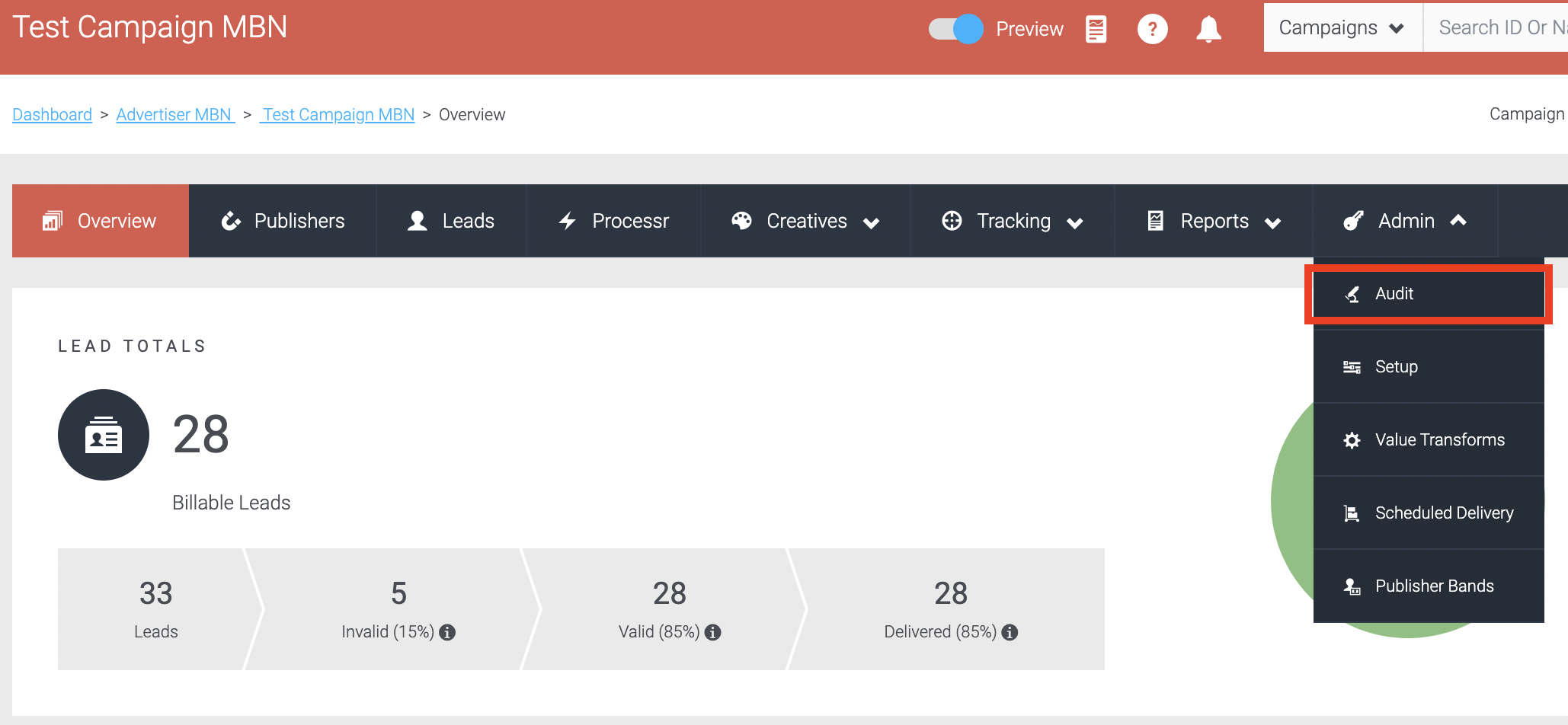 A Guide to the Campaign Audit Log
It clearly shows:
What action was taken
The exact time and date it happened
Which user account carried out the action