The new Convertr platform has improved reporting functionality. This document will outline these new features.
Notification Centre
For compliance reasons you will no longer receive any attachments to the performance reports. These are now available within the notification centre.
Simply select the notification symbol at the top of your dashboard.

The dropdown menu will show you the most recent reports that have not yet been downloaded. Reports can be downloaded by selecting the PDF file. The attachments such as the invalid reports can be downloaded within the ZIP file.
Archive Reporting
Archive Reporting allows you to produce reports based on performance on the old Convertr platform. To do this, select Archive in the left menu bar then select Publisher Report.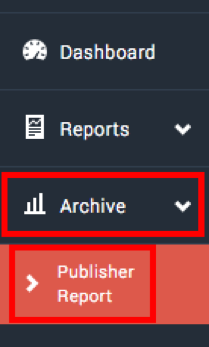 As on the old Convertr Platform, select your campaign and choose a date range to produce a report.
Email Reports
You can now decide if and when you would like to receive email reports.
To do this select the user symbol at the top of the dashboard.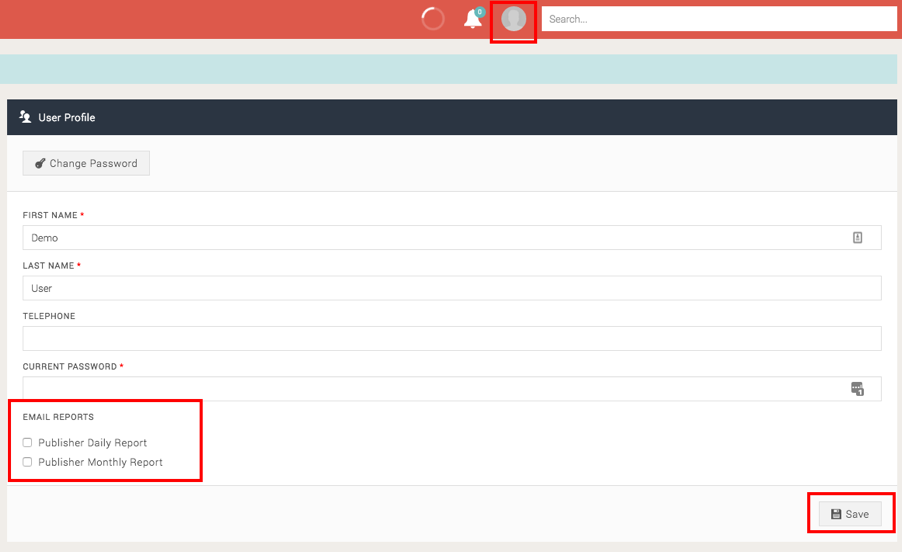 Tick the boxes next to the reports you would like to receive and select Save.