Overview
Integration can be set up in different areas of the Convertr platform:
1. When creating a new campaign
2. In the Processr tab once your campaign has been created.
Integrating when Creating a New Campaign
1. In the Delivery of the campaign creation, click the drop down next to Endpoint and choose the endpoint for the integration.

2. Enable or disable Real Time Delivery and Call Centre Services, depending on your campaign requirements.

Integrating through Processr
1. Within your campaign, select the Processr tab. Then click the Integration tab within. Next, click Add Job and use the drop down to select the integration that you require. Click Save once you have chosen.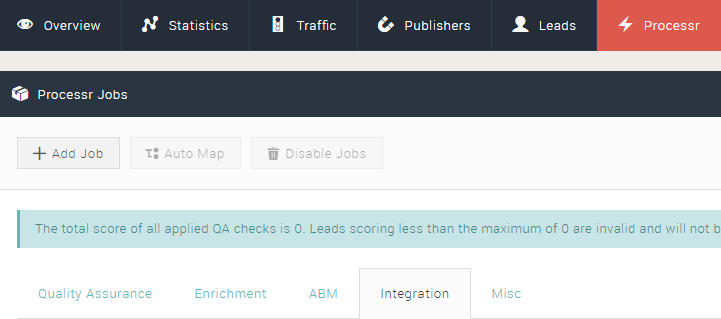 2. Fill in the configuration details as required, then click Save.