Setup Process
1. Within a campaign, click the Admin menu and select Value Transforms.


2. Enable Value Transforms by using the toggle.

Here, you can either import, or manually create the Value Transforms.
Importing Value Transforms
1. Click Import and download the csv file.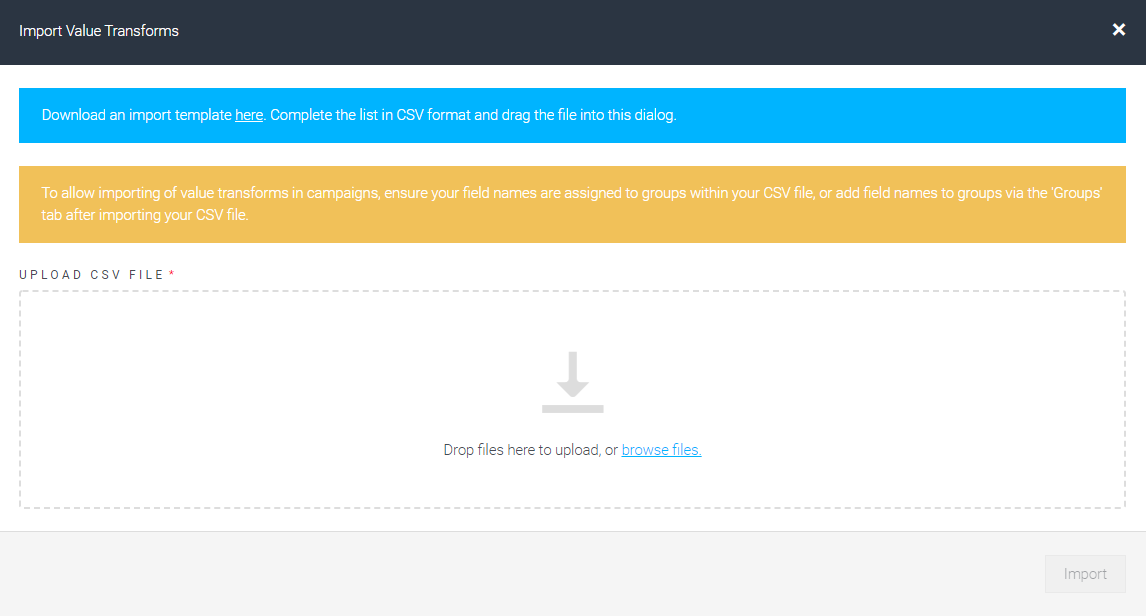 2. Within the file, fill in each row with the Value Transform you want to add - values with the same original field name, new fieldname and group name will be grouped together.

Creating Value Transforms Manually
1. Within an Advertiser, navigate to the Value Transformations tab, then click Add.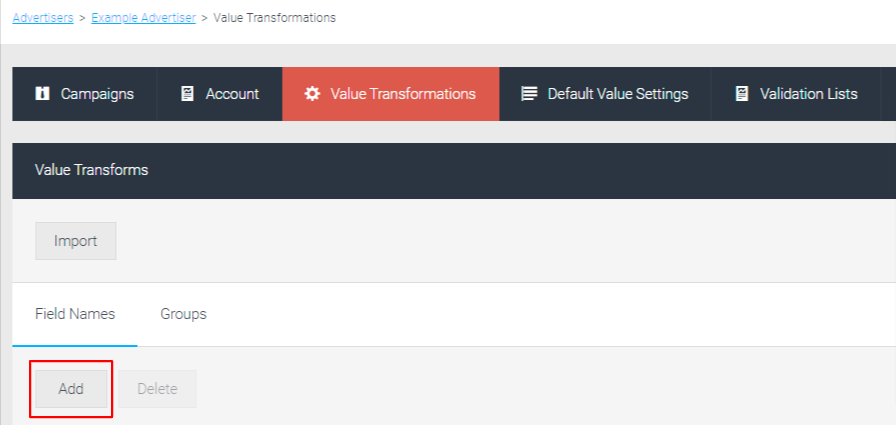 2. Enter a label, the Original Fieldname, and New Fieldname. Underneath this, enter the values that you wish to transform within the Original Value and New Value. You can add extra field names by selecting Add.
In the example, we are transforming the value of CTO to the new value of Chief Technical Officer.
4. Click Save.

5. Navigate to the Groups tab. This is where you create groups into which you add your previously-created Value Transform Fieldnames.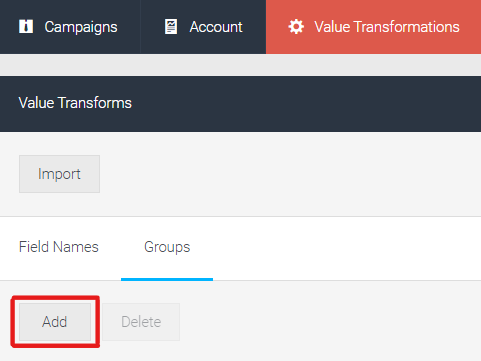 6. Enter a Group Name and select the Value Transform(s) you want to add into this group. Click Save.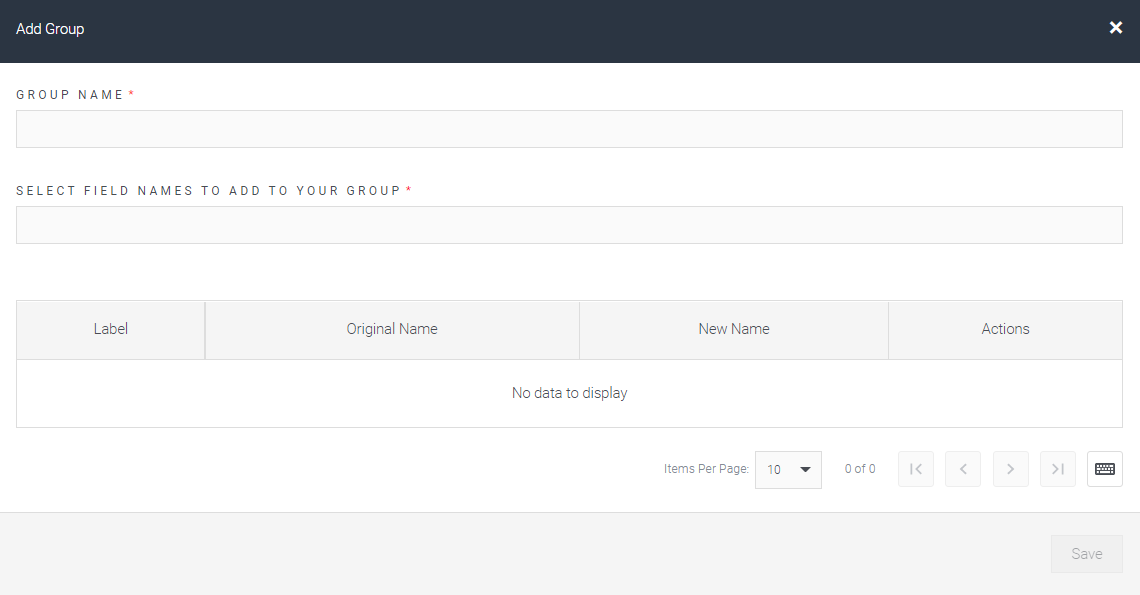 Applying the Value Transform to a Campaign
1. On the Dashboard, select View beside your campaign.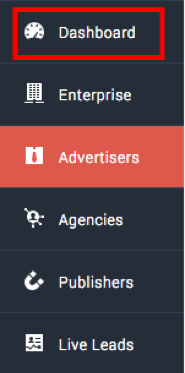 2. Within your campaign, click the Admin menu at the top of the page and select Value Transforms from the drop down list.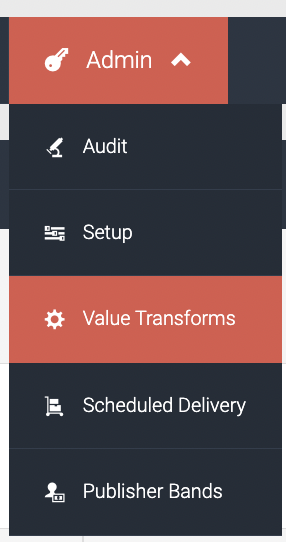 4. Click Import.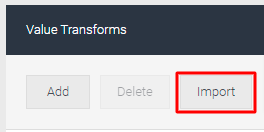 5. Tick the group to import and select Save. Your value transforms will be successfully uploaded.

6. Next, go to the Processr tab and add the job Value Transforms and click Save.

Please note: if the value transformations are altered at any time, the Value Transforms job on the campaign will need to be deleted and added again in order to update the campaign.