Setup Process


1. Go to the Publisher tab in the left hand column and click Add New Publisher.
2. Fill in the details for your publisher and click Save. The required fields are marked with a red asterisk.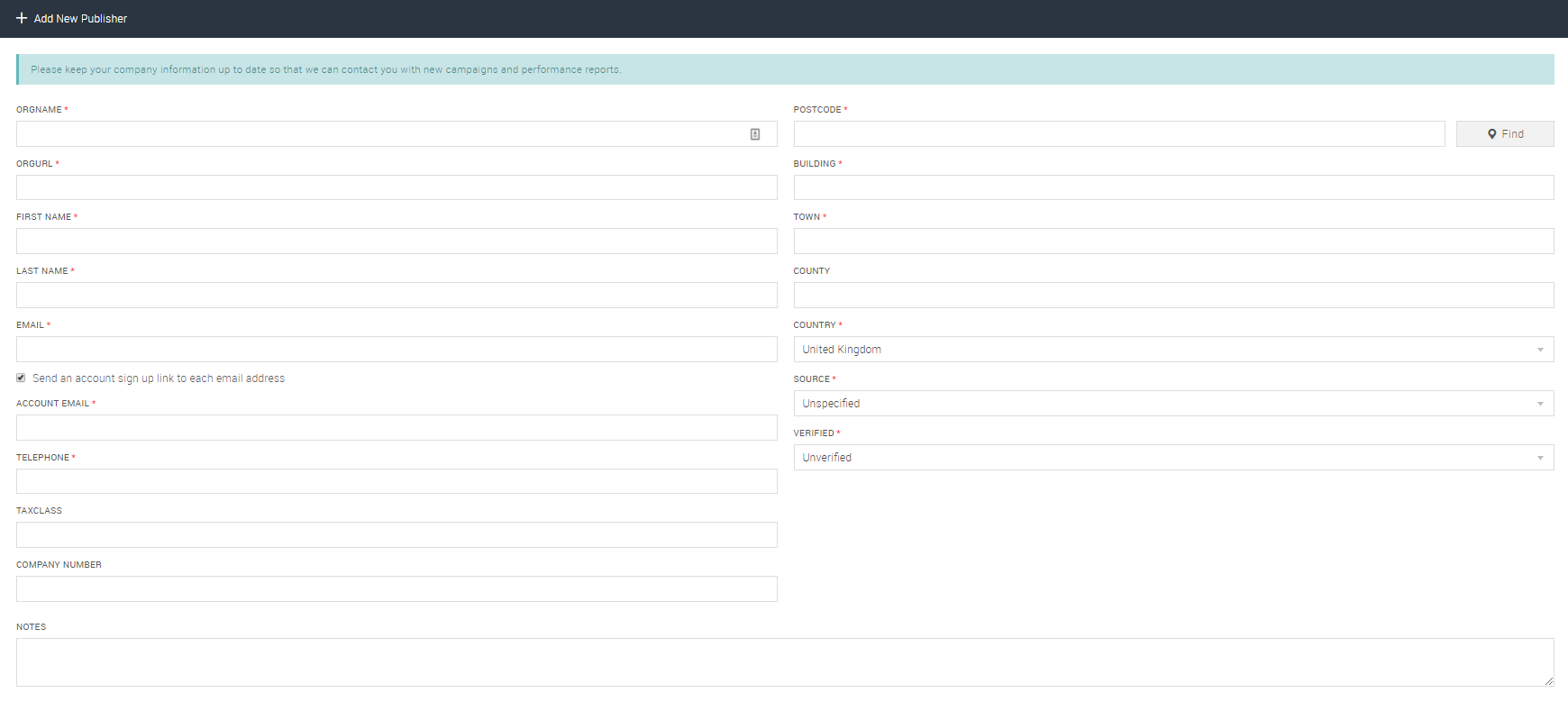 Please note that the Account Email must be unique to this publisher on the platform - you should input the email address of the Accounts department for that publisher here.
3. Click Save.

4. Your publisher will then be searchable in the publisher tab. You can click View next to your publisher to view their details.
5. If you wish to edit your publisher details, you can do so by clicking Publisher Details, editing the details here and clicking Save.